Welcome kingfisher at Tapijnpark!
7 November 2019
Most people may have noticed that a new work of art has been placed in the Tapijnpark in Maastricht. At the end of October the municipality of Maastricht had the so-called kingfisher wheel installed by contractor Vaessen. Because along the river Jeker there are few suitable banks for the kingfisher, this wooden construction with holes was designed. Now that it has been placed against a bank of the river Jeker, it should offer an inviting opportunity for the kingfisher to dig a nest.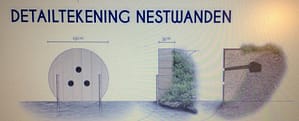 The design of this wheel was an entry for the Design Award: Made for Maastricht in 2016, by David de Boer & Jonas Geise. Their design refers to the English landscape style, fortifications and water mills; the English landscape style, a style of park design based on surprising vistas, is reflected in the placement of the nest walls. From the bridges, a special and surprising view of the nesting walls is possible. Nesting walls also form a robust fortress on the banks of the river, which offers protection to the kingfisher. And many old buildings along the Jeker are or were water mills. The characteristic shape of the waterwheel is reflected in the shape of the nesting wall for the kingfisher, which, like the water mills, use the Jeker as a lifeline.
The municipality of Maastricht, in cooperation with Natuur peeping, has had three of the entries from Made for Maastricht, namely the Batpole, the Eglo and the kingfisher wheel, developed. The Batpole and Eglo have been placed in the park before, now also the kingfisher wheel. The wheel is made by Rob Linnemann and is made of a used reel. Rob van de Acker also added a steel band for extra strength. The wheel is filled with soil on site. And behind the wheel is about 70 cm of soil, where the kingfisher can dig a nest. For strength, the wheel is anchored to the stacking wall behind and the extra ground is secured with poles.
It remains to be seen whether the Kingfisher will find this nesting place and perhaps even want to dig a nesting corridor. We keep an eye on the spot, do you too?
More info about the kingfisher see: https://natuurgluren.nl/onderwerpen/ijsvogel-oevervogels/
With Nature Peeping, we want to bring you wonder and offer you a new experience of nature on Tapestry. So peek with us. Scan the QR-codes while wandering around on Tapestry or surf on our website and be amazed by the videos, photos and information we collect here on Tapestry.
.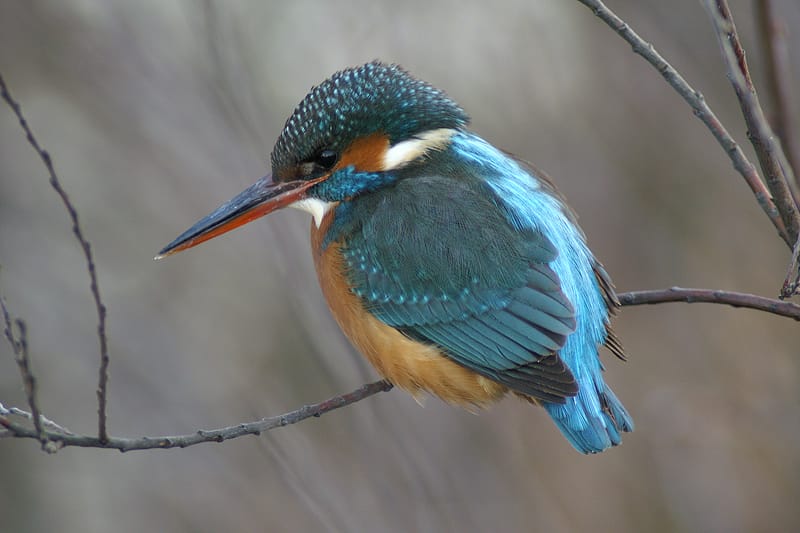 Back to all news